Thanks for printing! Don't forget to come back to Kingfish Pest Control for fresh articles!
Evidence of Termites
Seeing signs of termites or termite damage? Allow us to perform a free termite inspection!
Sentricon System
Get rid of termites with Sentricon Always Active. Learn more
WDO Reports
We have provided the real estate industry with fast and effective service for over 30 years, specializing in WDO Inspection Reports. Call us for an Official WDO Report and we'll likely have it issued by the end of the same day. Click here for more!
Home Services
Crawlspace Solutions, Insulation Services, Moisture Control, Gutter Protection & more!
Home Services
Termidor & Liquid Applications
Due to termiticide degradation, it is important to have your home or business regularly inspected and treated for subterranean termites.
Infrared for Termite Detection
Our termite specialists use the latest technology in infrared scans to give a more complete analysis of your home. Click here to learn more
New Construction Pre-Treatments
We offer all 3 types of new construction pre-treatments: termite baits, liquid slab treatments and borate wood treatments. We specialize in providing the Sentricon System with Always Active technology as an effective and convenient option for builders. Learn more
Other Wood Destroyers
Allow us to handle your wood-boring beetle, powder post beetle or wood-decaying fungus treatments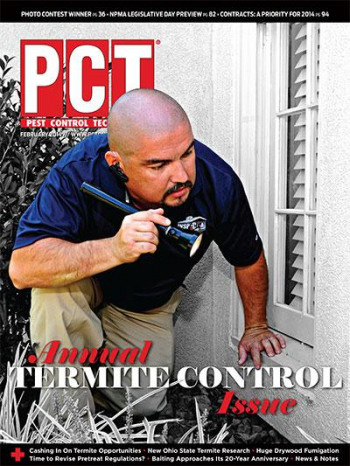 Termite Inspection
Did you know that more homes are infested with termites in the southeast than any other part of the country? Termite pest control takes the right experience and knowledge and that's what you'll get with Inspect-All Services. For 3 decades, we have successfully defended thousands of homes in the southeast!
In Florida, the most common species of termites is the subterranean. They are social insects that live in nests or colonies in the soil, hence their name "subterranean." Allow us to handle your termite control needs in Jacksonville, FL!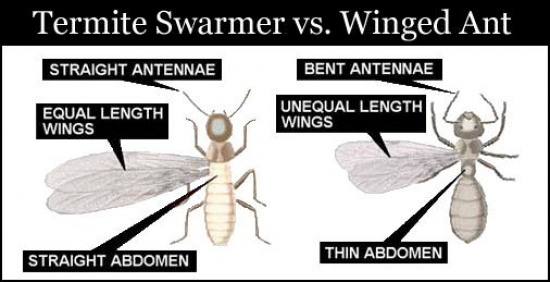 Our Termite Guarantee
For over 30 years, our company has been committed to 100% customer satisfaction. We offer $1 million repair bonds that cover damages and have no deductible. Our bonds are renewable and fully transferable during a real estate transaction.
Termite Identification
Here are some traits that help distinguish termite swarmers from ant swarmers:
Termite wings tend to be equal in size while ant wings are usually longer in front and shorter in back
Ants' antennae are elbowed, while termites' are straight
Ants have a narrow, pinched waist, while termites' waists are thicker and less defined