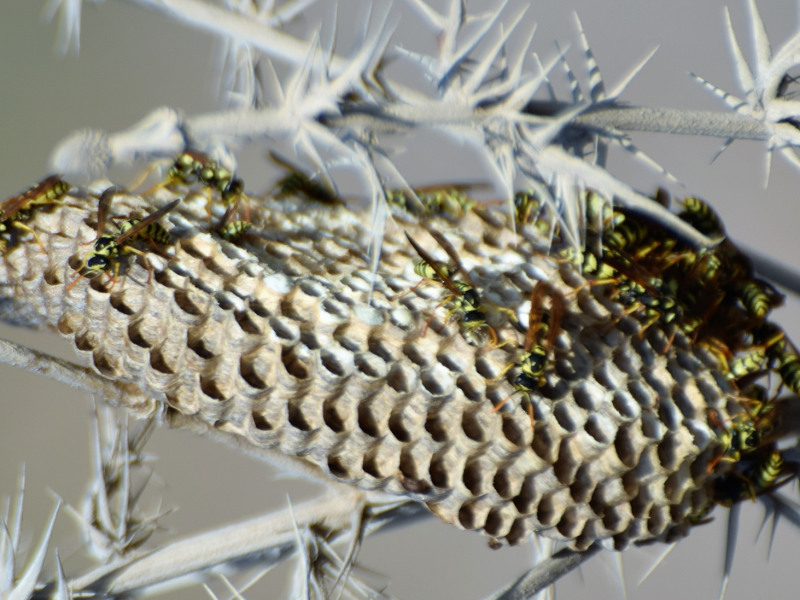 July 7, 2018
There always seem to be fewer pests in the winter than in the summer. The warm weather brings out the swarms. Maybe the summer months are subjected to "swarm" weather? When you're enjoying a nice winter's day, have you wondered where the bugs have all gone? There are basically 4 ways that insects protect themselves against the cooler weather. They migrate, hibernate, overwinter, or they come in out from the cooler weather. A home inspection in Jacksonville, FL, can help reveal if any of the pests you're worried about have decided to take up residence in your house.
Migrating Species
Monarch butterflies are the most notable of insect that migrate. Certain species of grasshoppers, moths, and dragonflies are also known to migrate.
Hibernating Species
Among the species that hibernate, ladybugs may be the most precious. Sometimes, they appear to migrate, but these large groups are often searching for places to shut down during the winter. Paper wasps and mosquitoes may also hibernate. A specific type of hibernation for moths is the formation of a cocoon. Not only do they survive the cooler months this way, they also develop physically.
Overwintering Species
Honey bees and box elders overwinter, usually under a bed of leaves or in the bark of trees. Other species that overwinter include the woolly bear caterpillar, yellow jackets, and ticks. Overwintering is an extreme lack of activity without the shutdown of hibernation. Some species that overwinter may find a house or building safe and inviting.
Adult Pests Don't Survive the Cool Months
Some adult insects die, but the eggs they leave behind hatch the next warm season. Cricket adults die off, but their progeny return. Certain species of grasshoppers and katydids fall into this category, as well.
Uninvited House Guests
Everyone wants to come in out of the cooler weather. This includes pests like scorpions, cockroaches and silverfish. While most spiders shouldn't be considered pests because of their beneficial efforts at getting rid of other insects, they also find a climate-controlled building a nice place to stay for the cooler season. Flies and mosquitoes may go dormant in the attic of a home.
How Do You Know?
The only way to know if you have any of these winter guests in your home is to have a home inspection in Jacksonville, FL. Professional home inspectors know the most likely places where bugs and rodents are to be. Because they have specialized knowledge about the habits of local insects and other pests, they can seek them out and show you where the intruders are living. The hibernators and over winterers can be taken care of, so there are fewer of them in the summer, and the pests that find your home lovable can be eliminated as well.