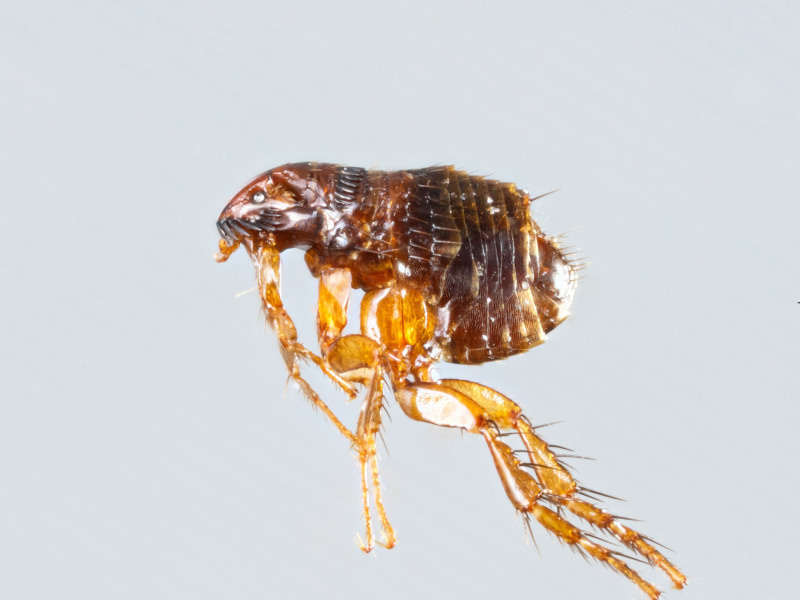 September 3, 2018
Fleas are some of the worst pests you can deal with. Famously annoying and hard to kill, fleas aren't just unwanted, they're actually dangerous. You, your family, and your pets can be plagued by fleas in a matter of days. These crafty pests can easily latch onto a host and multiply indoors, and suddenly you'll find yourself with a full-blown indoor flea circus.
If you want to get rid of (or even prevent) fleas, you should hire a home inspection service in Jacksonville, FL. A pest control company will provide you with a home inspection report, which indicates the presence of pests, the severity of the problem, and recommendations on how and when to act to reduce your risk of an infestation. If a flea infestation is found, an exterminator may recommend that you act fast. After all, fleas are harmful pests. Here's why.
Fast Facts on Fleas
Fleas are well-known to be tiny, black insects with amazing jumping abilities, quick getaway skills, and a thirst for blood. But did you know that fleas can survive for over 100 days without feeding? Starving fleas is no way to try to eliminate them. Once they get the chance to feed on a host, usually a mammal like you or your dog, they can eat up to 15 times their body weight!
Because fleas can easily jump about 8 inches, which is several times their body size, they can easily avoid being spotted, even once you've been bit. A home inspection may be the best way to locate fleas and other pests in your home, and because home inspection rates are highly reasonable, there's no reason not to act now.
But are fleas actually dangerous to humans? They are, but not in the way you might think.
Flea Dangers
Thankfully, fleas are unlikely to spread disease to humans. Fleas have been blamed for everything from the plague to the flu, but fleas don't pose a serious health risk to humans. However, flea bites can easily cause an infection, especially if you tend to scratch them. Also, the presence of fleas can worsen certain respiratory conditions like asthma and even irritate allergy sufferers. If your pet has fleas, though, they may be more gravely affected. Fleas have been known to cause allergic reactions in pets, and they can even develop anemia.
Preventing Fleas
How can you stop a pest that's small and quick enough to just walk right into your house, or cling onto someone's body when they enter? First of all, keep your pets updated on their flea and tick medications. Second, keep your yard clean and grass cut short. Clean your home often to prevent fleas.
You should also contact a home inspection service in Jacksonville, FL. Call to get a home inspection quote, and learn about how low your home inspection prices can be for a very important service.