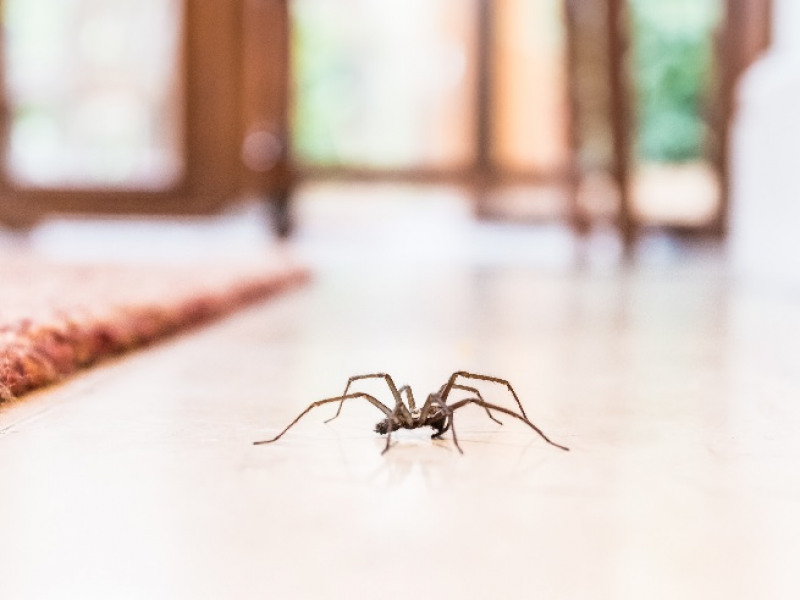 September 13, 2018
Spiders are some of the most feared creatures on the planet, frightening people everywhere almost as much as rats and snakes. And unfortunately, you have reason to fear them. Spiders are often venomous, which means that their unsuspecting bites can be painful at best and deadly at worst. Experts of eliminating pests of all kinds have tips for how to locate spiders, decrease your risk of being bitten, and eliminate an infestation. As with termite pest control in Jacksonville, FL, acting fast is essential if you suspect a spider problem. Spider pest control can eliminate a fast-reproducing population of these dangerous arachnids and protect your family and pets from harm.
Here's everything that professional pest control teams want you to know about spider infestations.
Where to Seek
Do you want to know where to find a spider? Looking for spiders sounds like a scary task, and it very well may be. In general, spiders like to stay in dark, well-hidden areas of your home and yard. Some web-building spiders, meanwhile, will set up their webs in areas that are likely to have high insect traffic, like the top of a window or near a lamp. Outdoors, they may build their webs in bushes.
Tips for Eliminating Spiders
Always wear thick, protective clothing if you plant on handling spiders or killing them. Long sleeves, gloves, and long pants will protect your skin from being bitten. While most spiders aren't deadly to humans, their bites can at least be painful. There are common spiders, like black widows and brown recluses, that can actually be deadly to humans and their pets if bites are untreated. Like rat pest control, spider control is best left to professionals because of the possible health consequences of interacting with these creatures.
If you want to know where to find spiders in your home, check your basement, cabinets under sinks, and other damp areas. Spider infestations are more common in the autumn, when spiders are mating, looking for shelter from the approaching cold weather, and looking for food. If your home has a problem with flies, fleas, moths, or other pests, a spider infestation may be a secondary effect, as they will recognize your home as an easy place to catch a meal.
What to Do
If you frequently see spiders in your home, contact pest control services right away before your current spider problem explodes into a dangerous infestation. An adult female spider can reproduce quickly, giving birth to over 100 spider eggs at a time in a single sac. Remember that the risk of a venomous bite is too high, even if venomous spiders are less common and spiders tend to be shy. The best way to protect your health is to hire a pest control team. Experts of termite pest control in Jacksonville, FL, are also helpful for eliminating spiders and other unwanted pests in your house or yard.