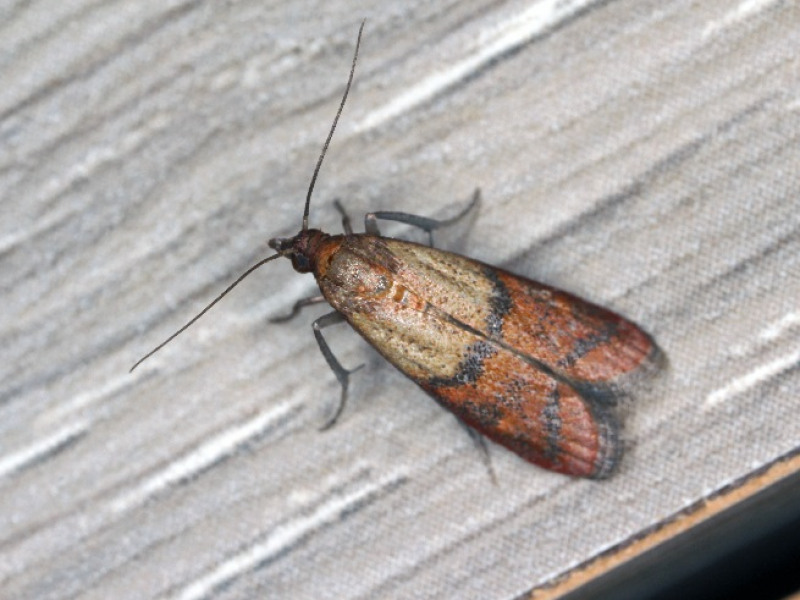 August 2, 2018
While moths may seem harmless, they can cause some big problems. Because they love to feast on grain, rice, and cereals, they can often be found in pantries. They're also drawn to wool and other fabrics, making them a common issue in closets as well. If you have a moth infestation, there are things you can do. Here are a few moth-ridding tips and tricks from your company specializing in pest control in Jacksonville, FL.
Clear Your Closet
If you're tired of seeing tiny, moth-size bite marks on your favorite wool sweater, it's time to get rid of those pesky pests. Make a homemade moth trap using household items. Dip some flypaper in fish oil. The scent of the fish oil attracts moths. Then, use a pants hanger to hang up your moth trap. Soon, you'll catch the insects responsible for that icky, musty smell.
Catching the moths in your closet isn't enough to rid your home of them completely. If they've been in there long enough, the moths may have laid eggs. To ensure that there are no future infestations, wash all of the clothes, towels, and cloths in your closet. Check the care labels on all of your clothing and if possible, dry them on the highest setting to kill any larvae that may be present.
Moth Balls
In the past, mothballs were used to prevent moths from wreaking havoc in closets and dresser drawers. While effective, mothballs are made with toxic chemicals. Not only are they poisonous to humans, but they also leave a strong scent on your clothes. Instead of using mothballs, consider using satchels filled with rosemary, thyme, cloves, or bay leaves. These dried herbs are an excellent way to deter moths and prevent them from devouring your wardrobe.
Throw out the Food
If you've found evidence of moths in your pantry, don't wait to treat the problem. The longer you allow moths to live in your home, the more time they have to spread bacteria and reproduce. In the kitchen, it's important to throw out any food that may have been contaminated by moths. Look for tiny holes in boxes, especially on cereals, rice, and wheat. Dispose of these items in a sealed bag to prevent a future infestation. Then, try setting out a pheromone trap. The sweet smell from the trap will attract the moths, making it easy to get rid of them.
Call a Professional
There are many methods you can use to get rid of moths, but they all take time and effort. The easiest and most effective way to take care of an infestation is to call in a professional. Professional pest control companies, such as Inspect All Jacksonville have experience in inspecting and treating moth infestations. With their help, your entire home is treated quickly, getting rid of the problem once and for all.
If you're tired of moths taking over your home, it's time to hire one of the pest control services in Jacksonville, FL.