Thanks for printing! Don't forget to come back to Kingfish Pest Control for fresh articles!
Infrared Pest Detection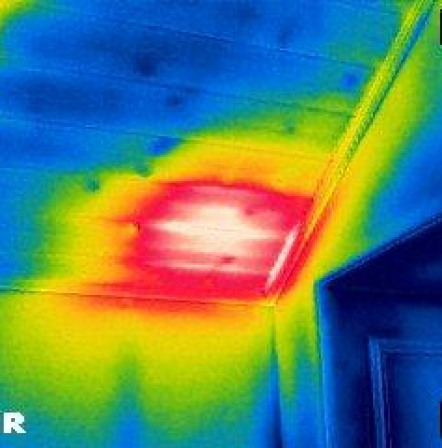 Infrared Technology for Pest Detection
Infrared pest control is the safest and most reliable method of exterminating pests in Jacksonville, FL, and throughout the world. If you think you have an infestation, Kingfish Pest Control utilizes the latest in technology to perform your infrared home inspection. You don't want to take any chances when it comes to exterminating pests in your home. We know how important it is that the job is done right the first time. Thanks to our reliance on infrared technology, no troublesome critters are ever left undetected, so we can ensure that the extermination process will be as complete, efficient, and clean as possible. That's how we can claim our infrared pest inspection and detection is the most thorough infrared scan home inspection in the industry.
5 Reasons we use Infrared in Pest Management
1. Under the proper conditions, the use of Infrared technology is capable of detecting thermal patterns caused by pests such as termites, rodents & wildlife.
2. Because Infrared cameras rapidly detect evidence of latent moisture, thermography is an excellent tool for detecting conditions favorable to the existence of pests.
3. Infrared is the perfect frontline inspection tool because it is a non-destructive inspection device that allows the inspector to see what the naked eye cannot
4. Thermography can provide more information about the extent of an infestation allowing for a more safe & targeted application
5. Once a pest treatment has been performed, Infrared cameras can be used to verify the infestation has been successfully eliminated
Infrared Scans for Moisture & Pest Evidence
-Rodent & wildlife activity in attics and crawlspaces
-Rodent & squirrel nesting
-Termite colonies behind walls or flooring
-Termite structural damage
-Excessive moisture
-Pest infestations such as bee & wasp nests hidden in wall cavities
-Pest entry points & much more!